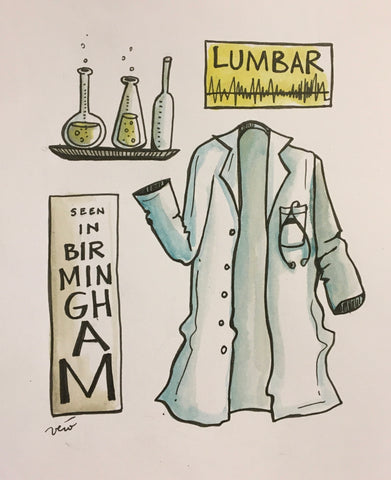 Watering the scientists - drawing
By Veronique Vanblaere
I do love an establishment with a unique personality. Birmingham has a science-themed bar where the wide population of Birmingham scientists can mingle and reinvent the world. And of course, they have books, including an outside free library.
This illustration is part of my "seen in Birmingham" series.
What is your favorite thing to do in our city? Do tell, it may turn it into a drawing…
Ink and watercolor drawing on paper.
5X7" in a 8X10" mat.
Please allow a few days for your drawing to be ready.
---
We Also Recommend