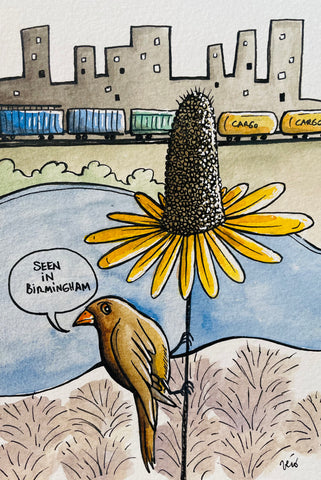 Railroad Park - drawing
By Veronique Vanblaere
When I venture into Railroad Park, I often have this quote come into my head: "if you build it, they will come". I'll never forgot the very first time I entered this park: it was dusk, we were riding bikes and went through for a quick looksie: the grass was covered with happy people gathered for an outdoor concert. It was absolutely heart warming to witness this scene in a place that used to be a vacant lot. Years later, Railroad Park is more than ever improving the daily life of many downtowners.
Ink and watercolor drawing on paper.
5X7" in a 8X10" mat.
Please allow a few days for your drawing to be ready.
---
We Also Recommend