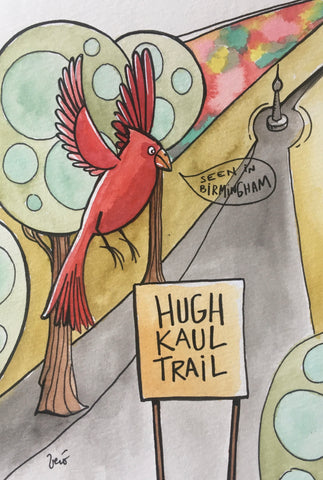 Hugh Haul Trail - drawing
By Veronique Vanblaere
We are so fortunate to live in a city located so close to many trails.
Nature is never far to take in a big bowl of mental rebalancing.
Ink and watercolor drawing on paper.
5X7" in a 8X10" mat.
Please allow a few days for your drawing to be ready.
---
We Also Recommend