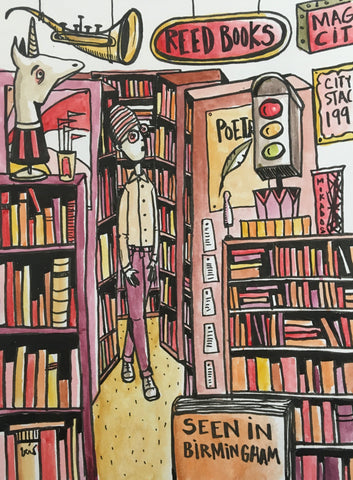 Getting lost in Reed Books - drawing
By Veronique Vanblaere
Venturing into Reed Books downtown is always a treasure hunt. You might as well leave you watch and phone at home, because time doesn't rule here, it disappears in a vortex of vintage books and trinkets for another era. Before you know it, it's dark outside and you forgot where you parked.
Ink and watercolor drawing on paper. 

5X7" in a 8X10" mat.
Please allow a few days for your drawing to be ready.
---
We Also Recommend