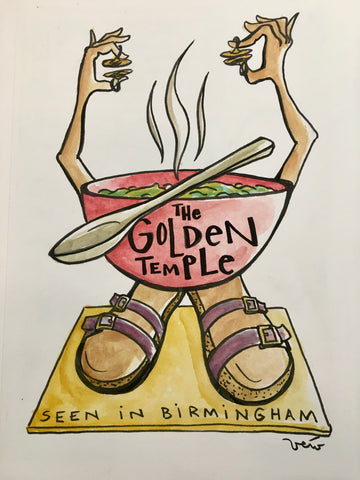 Menu du jour at the Golden Temple - drawing
By Veronique Vanblaere
The daily special at the Golden Temple Café is the way to go, and don't forget to top it with a sweet treat from the store. This natural food store and café has been located on @5ptsbham since 1973!
"Seen in Birmingham" is a series that depicts your and my favorite things to do in the magic city.
Have you suggested yours yet?
Ink and watercolor drawing on paper.
5X7" in a 8X10" mat.
Please allow a few days for your drawing to be ready.
---
We Also Recommend