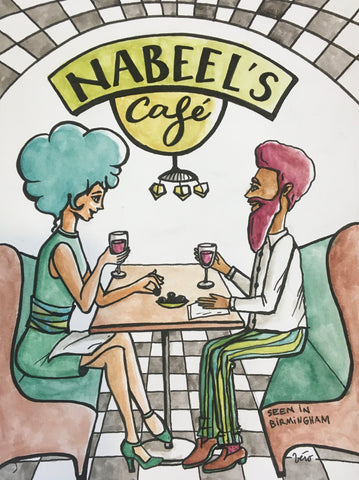 Get a booth at Nabeel's Café - drawing
By Veronique Vanblaere
Scoring a booth at Nabeel's Cafe & Market guarantees an intimate dinner with the perfect mix of atmosphere, and deliciousness. This Homewood institution has delighted the locals for, can you believe it, 50 years?!
"Seen in Birmingham" is a series that depicts your suggestions and my favorite things to do in the city.
Have you seen yours yet?
Ink and watercolor drawing on paper.
5X7" in a 8X10" mat.
Please allow a few days for your drawing to be ready.
---
We Also Recommend