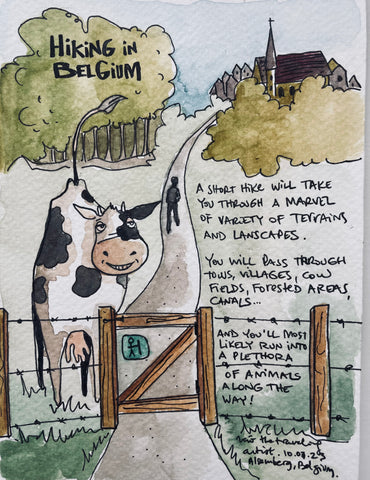 Hiking in Belgium - original drawing.
By Veronique Vanblaere
Inspired by my home country of Belgium:
The beauty of Belgian scenery is best discovered on foot: there are thousands of well marked and easily accessible trails throughout the country, which will make you appreciate a wide variety of landscapes and terrains, and will often take you through the locals backyards and the farmers fields.
Original drawing ink and watercolor 5X7"

---
We Also Recommend