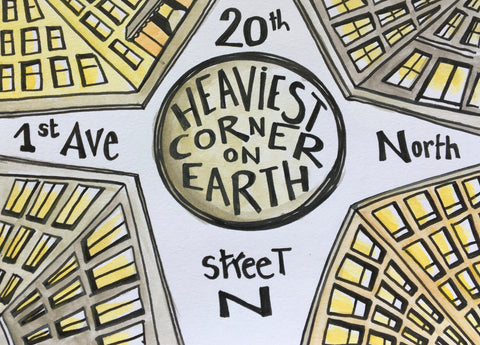 The heaviest corner on earth - drawing
By Veronique Vanblaere
Have you seen the cool medallions on the sidewalks of the heaviest corner on earth? The name itself may just be a promotional title adopted when these tall buildings were erected, but these still represent the most significant group of early skyscrapers in the city.
Ink and watercolor drawing on paper.
5X7" in a 8X10" mat.
Please allow a few days for your drawing to be ready.
---
We Also Recommend